Avon Corporations greatest assets are the hard working team of people in who show up and give their best efforts every day. We feel it is important to recognize those key people who have been with Avon Corporation almost from its beginnings.
Kurt Lorenz and Russell Paugh both have been recognized for being with Avon Corporation for 20 years.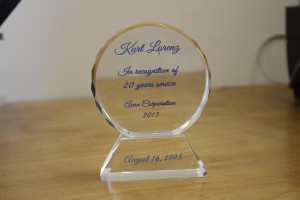 Kurt Lorenz is a Vice President for Avon Corporation and had been employed with Avon for 23 years, and has been vital in the growth and continued success of Avon Corporation through out the years. Kurt brings to Avon his 33 years experience in residential and commercial construction management. Kurt's responsibility is to coordinate the pre-construction and construction activities, including planning, budgeting estimating, CPM scheduling, review contractor's technical & price proposal, submittals review, and subcontractors change order processing and project management from conceptual to completion stages.
Kurt, Avon Corporation considers you as part of the family and values your hard work and dedication for all these years.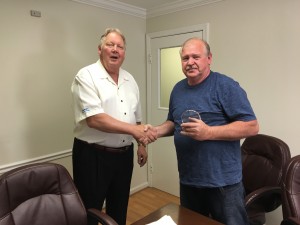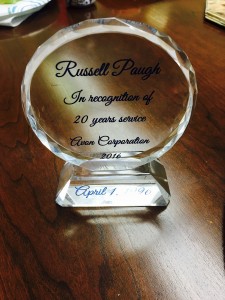 Russell Paugh is our Senior Foreman with over 40 years of experience  in commercial construction, he has been employed with Avon Corporation since 1996. He specialized in park renovations and improvement projects. He has been responsible for  projects from $800,000 to $6 million.  These projects include the renovations to Rivergate Town homes, Jessup Blair Park, Davidsonville, Park, Minnie Howard Field, Fort Ward Field, James Hunter Park and Witter Athletic Field. 
Russell, Avon Corporation thanks you for your hard work and commitment to the team.