T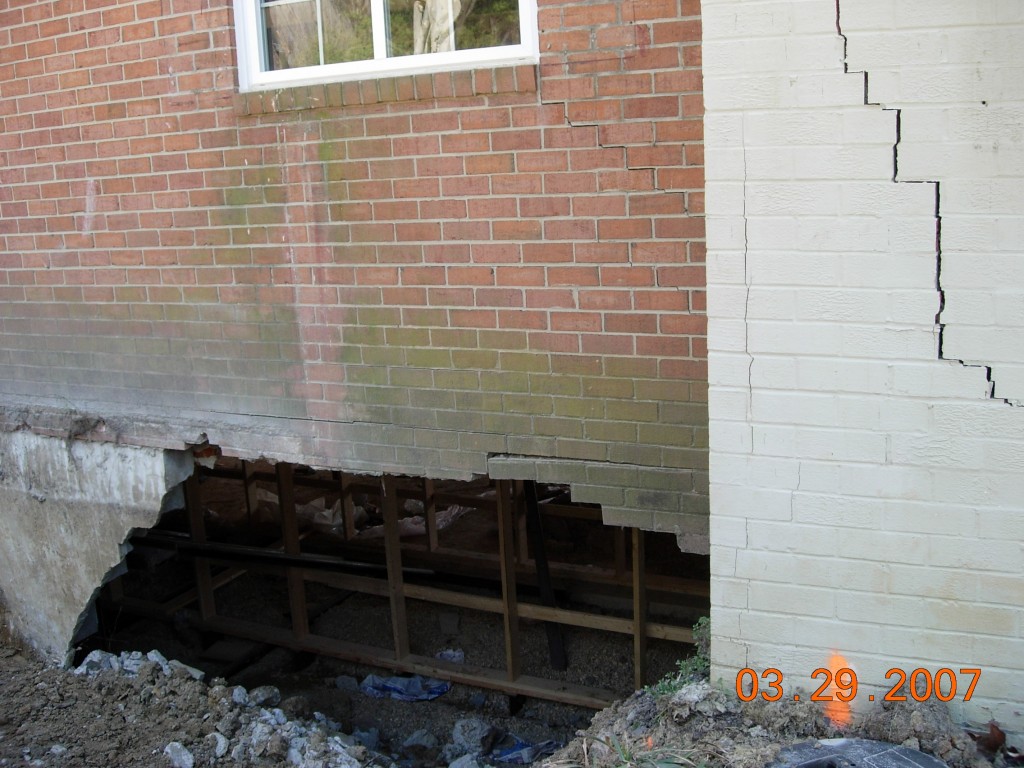 he Metropolitan Washington/Baltimore region has numerous areas with problematic soils. Homes that are built on these soils can experience differential settlement, foundation and slab movement and bracing of basement walls, all which may eventually result in actual failures.
Early signs for problem foundations consist of stair stepped cracking in the exterior masonry, sloping floors, bulging walls, doors and windows not functioning properly and cracks within the interior finished walls. These conditions can lead to more serious issues if left unchecked.
Avon Corporation provided solutions for these problems, whether use of A.B. Chance helical pier assemblies for underpinning of settling foundations, foundation wall repairs from use of carbon fiber or steel strut beams to strengthen existing bulging walls or removal and replacement of foundation walls. We have the personnel to perform repairs to joists and beams and can perform the total process of excavating and creating new spaces for basements or living areas under existing houses.
We are not basement water-proofers; our work is solely for structural repairs and improvements for existing foundations. We provide the total package from engineering to permits and long term warranties. We are licensed to perform work in Virginia, Maryland, Washington D.C. and Delaware.
Our initial involvement with homeowners began as a modest approach completing 10 to 12 houses a year per requests from consulting engineers. In the early nineties our volume of residential work increased significantly. Avon Corporation established a residential division allocating resources for personnel, equipment, estimating and engineering solely for the homeowners. Today we have six crews performing work for over 80 homes each year.